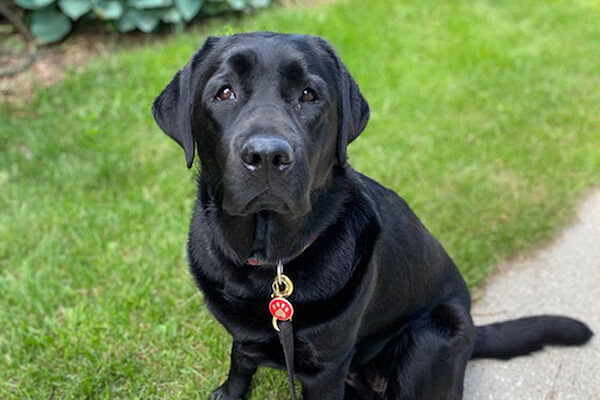 Meet Daisy
Puppy Raiser: Michelle

Hello!

My Name is Daisy

Hello everyone! My name is Daisy. I am the fourth DogsInVests service dog trainee. My sister Evie and I arrived in February 2020. We love being a part of the DogsInVests family.

My puppy raiser is Michelle. We spend everyday together. She helps me learn new things so I can be a certified service dog someday. To start out my training we focused on my listening skills and potty training. I am currently enrolled in an adult beginner dog class and I attend weekly training sessions at the DogsInVest facility just like the other service dog trainees.

I'm still very young in my training but I look forward to growing up in the DogsInVests program and eventually becoming a certified service dog. I'm excited to share my adventure with you. I passed Canine Good Citizen January 2021. Started working weekly with my recipient Lucy in Spring 2021. I have done my first overnight visits with Lucy and we are really beginning to bond. I like comforting Lucy and helping her on all her adventures. We are both working hard towards our graduation as a team.
- Daisy